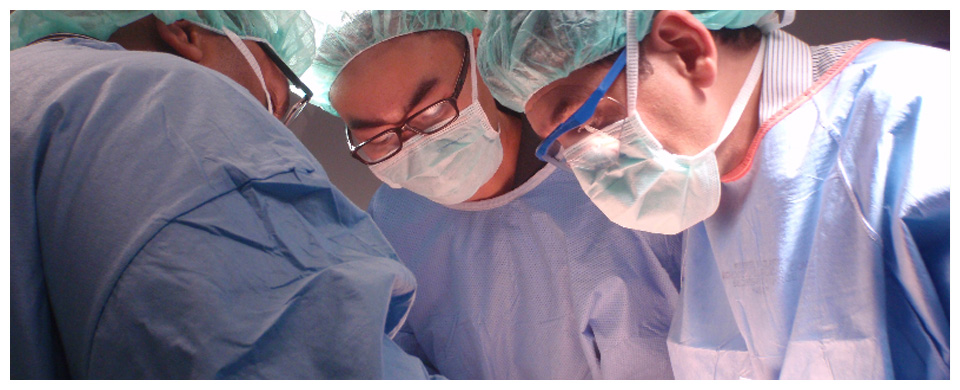 Д-р. Ивайло Цветков MD, PhD
Bariatric Surgeon, Cousultant General and Upper GT Surgeon
РЕЗЮМЕ
Specialist in General and Mini-invasive Surgery more than 20 years. Done more than 2000 laparoscopic cholecystectomies,  1200 laparoscopic repairs of groin hernias –  TEP procedures,  Bariatric Laparoscopic Surgery in the last seven years: Lap Band / Allergan Band/ , Vertical Gastroplasty by Champion technique, Sleeve Gastrectomy, Gastric Antecolic by pass, Laparoscopic Gastric Plication. Overall more than 375 Bariatric procedures.
ОБРАЗОВАНИЕ
Medical Univeristy of Pleven , Bulgaria, Doctor of Medicine, since 1983 to1989
Dissertation: 1997 year, PhD degree with topic: Laparoscopic cholecystectomy in patients with relative contraindications, Medical University of Pleven, Bulgaria
English High School, Vidin, Bulgaria, since 1976 to 1981 year
РАБОТНА ИСТОРИЯ
Assistant and Chief Assistant in Second Department of Surgery in University Hospital Pleven, Bulgaria since 1990 to 1999 year
Senior Assistant in Department of Surgery, University Hospital Saint Ann, Sofia, Bulgaria, since 2000 to 2005 year
Head of Department of Surgery, Private Hospital Doverie, Sofia, since 2006 up to June 2012
Consultant General and Laparoscopic Surgeon – Doncaster Royal Infirmary, March 2013 – July 2013
Consultant General, Upper GI Surgeon – Basildon University Hospital, Essex, August 2013 – up to now.
СЛЕД-ДОРАТНСКИ ОБУЧЕНИЯ
1993 – Cuschieri's training Course in Laparoscopic Surgery in Dundee, UK
1995 – Training Course in Laparosocopic Surgery, Luxemburg
19996 – Training Course in  Coloproctology, Ivrea Torino, Italy
1997 – Training Course in Surgical Oncology, Salzburg, Austria
1998 – Training Course in Liver Surgery, Tubingen, Germany
2003 – Training Course in Laparoscopic Surgery, Elancourt, France
2005 – Training Course in  General Surgery, Torino, Italy
2006 – Training Course in Bariatric Surgery, Strasburg, France
2006 – Advanced course in Laparoscopic skills, Berlin, Germany
2008 – Training Course in Bariatric Surgery, Boblingen, Germany
2009 – Completion of training Program of Allergan for Lap-Band systems
2011 – Bariatric Cadaveric Training Course, Taunton, UK
2012 – Advanced Trauma Course, Liverpool, UK
2013 – Advanced Trauma Course, Boston, USA
СПЕЦИАЛИЗАЦИИ
1999 – Fellowship in Liver Surgery, Tubingen, Germany – 3 months
2007- Fellowship in Bariatric Surgery, Vienna , Austria – 1 month
ЛИЦЕНЗИ / СЕРТИФИКАТИ
1995 Specialist in General Surgery by Bulgarian Board Committee
1999 Member of European Association of Endoscopic Surgery
2010 Full General Medical Council Registration and on Specialty Register for General Surgery in UK
2011 Full Gastro Member of AUGIS and BOMSS
2013 Candidate Member of Royal College of Surgeons of England
2018 OFFICIAL MEMBER OF IFSO IN GOOD STANDING
ПУБЛИКАЦИИ / КНИГИ
Published Article in Surgical Endoscopy  – 3
Articles in  Bulgarian Journals – 19
ПРОФЕСИОНАЛНА ПРИНАДЛЕЖНОСТ
In the field of Mini-Invasive, Bariatric and General Surgery
УМЕНИЯ / ИНТЕРЕСИ
Football, Tennis
Certificates